5 Trends That Made Recruiters (Even) More Valuable During the Pandemic
COVID-19 had a profound impact on the world of work. From the rise of remote working to widespread staffing shortages, we have seen existing trends accelerate – and more than a few unexpected ones emerge.
These changes put extreme pressure on recruitment. But they have also given our industry a new level of importance.
In this article, we explore five pandemic trends that made recruiters more valuable:
1. Candidate expectations increased
Despite initial fears that COVID would lead to mass unemployment, what has actually transpired is a virtually unprecedented shifting of power in the recruitment process. It is now very much a candidate-driven market, with the onus on employers to impress talent – not the other way around.
The net result is a growing emphasis on positive candidate experience. Poor communication, extended interview processes and a lack of personal engagement can all lead employers to lose out on the best talent. And that means recruiters' expertise is more valuable than ever.
We are able to help put candidates at ease and ensure communication is consistent, transparent and genuinely helpful. This translates into a more positive experience for all, building trust and confidence at a time when it is sorely needed.
86% of HR professionals say recruitment is becoming more like marketing – Glassdoor
2. Attitudes to work changed
The pandemic has prompted a widespread reevaluation of work. From the "Great Resignation" to increasing demands for remote and flexible arrangements, historical assumptions about how, when, and why work is done were turned on their heads.
This places recruiters in a unique position. Rather than simply delivering the best talent for a role, recruiters are now tasked with navigating candidates' changing attitudes and helping both parties get what they want.
That might mean persuading an employer to offer greater flexibility; it might mean helping convince candidates their new role will genuinely be more meaningful.
Regardless of the specifics, recruiters have become an essential player in the ongoing renegotiation of work in the "new normal".
Nearly two-thirds of US-based employees say that COVID-19 has caused them to reflect on their purpose in life – McKinsey
3. Talent pools transformed
The last two years have seen two key changes to traditional talent pools. First, a large number of workers have changed career direction – leading to a reshuffle of talent. Much of this is likely to be temporary, driven by lockdown limitations. But enough of it will be permanent to make hiring very different in the future.
The second change has been a geographical shift away from big cities where talent was previously concentrated. Historically, proximity has been a major factor in hiring, and this trend may mean city-based businesses no longer have a monopoly on the top talent.
Recruiters are key to navigating both of these trends. We are able to identify challenges that employers will face and develop an understanding of the new talent market that few employers have the time or resources to achieve.
The population of London was projected to fall for the first time in decades during 2021 – PwC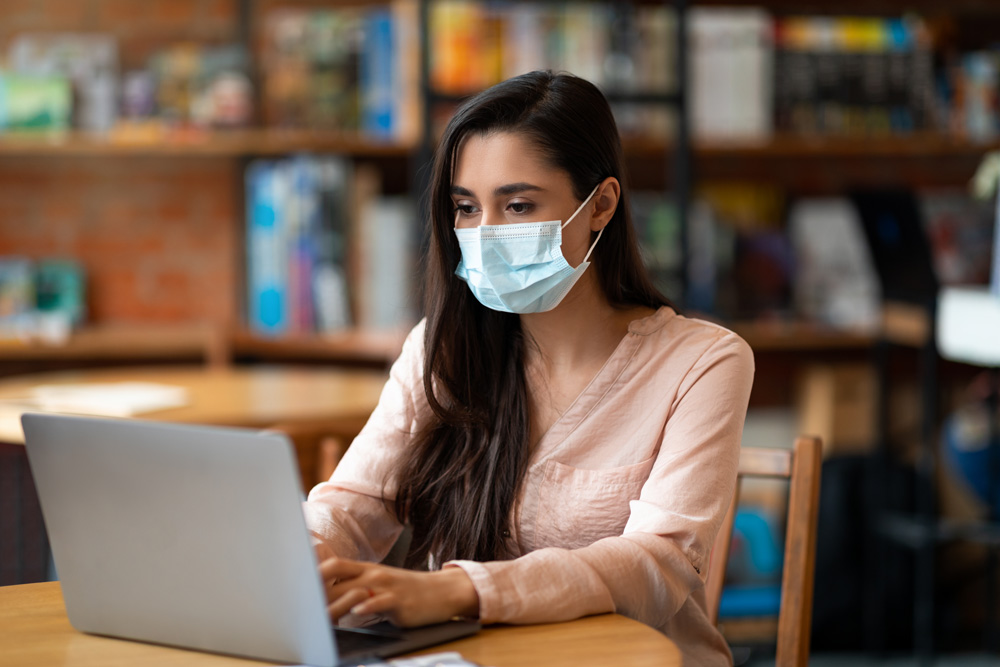 4. Remote recruitment exploded
With social distancing rules in place, hiring went remote in 2020. But this wasn't just a matter of pragmatism, because it quickly became clear this new approach was in many ways far more efficient than in-person hiring.
Inevitably, recruiters got a lot more practice working this way. And as a result, recruiters are now integral to many businesses' ability to effectively source talent remotely.
The value of this will only compound over time, as many businesses are looking to reimagine the nature of their workforce and hire more remote-first employees. This will mean remote recruitment skills remain essential, even as in-person recruitment makes a comeback.
74% of professionals expect remote work to become standard – Forbes
5. Social awareness grew
The pandemic saw a huge increase in the importance candidates put on social values. Employers are increasingly expected to demonstrate their commitment to Diversity, Equity and Inclusion (DEI) – and recruitment is a key part of this.
Recruiters can take the lead in delivering a more diverse pipeline of candidates. But they can also provide vital guidance for businesses, helping to reduce bias and implement a recruitment process that matches businesses' ethical aspirations.
This perfectly demonstrates how recruitment has shifted away from being "merely" concerned with sourcing quality candidates and taken a central role in some of the defining business challenges of a post-pandemic world.
70% of job seekers now say they want to work for a company that demonstrates a commitment to diversity and inclusion – Workplace intelligence