Five Vital Lessons From Recruiting In a Candidate-Driven Market
At the beginning of 2020, few could have foreseen how the labour market was about to change. Within a year, the established dynamics of recruitment were turned on their head, and businesses suddenly faced the worst staffing shortages they'd seen in over two decades.
The result is a "candidate-driven market", where the onus is placed on employers to win over talent. For businesses, this has created a serious problem. But for recruiters, it presents an opportunity to better understand what we do – and what makes our candidates tick.
Here are five lessons we must learn from the candidate-driven market:
1. Reputation can't be built overnight…
In the wake of increasing staffing shortages, many recruitment experts suggested a simple solution: just work on your employer brand. The idea is to differentiate your business by promoting your culture and values. But the reality is, for most employers this was not a viable solution.
Employer branding is a long-term project, based on developing a robust reputation. This simply cannot be achieved overnight – no matter how active you are on LinkedIn.
The lesson is clear: employers cannot fake it. They have to earn their reputation over time and make a sustained investment in their online presence before candidates take notice.
2…But expectations can
The pandemic has shown us that what candidates want is primarily influenced by what they think they can get. Relatively few candidates would demand flexible working hours or remote work in 2019. But once these ideas went mainstream, everyone wanted a piece of the action.
Historically, widespread changes like this have been the product of legislation. But today they can be brought about through collective will and the power of the internet to amplify trends.
For recruiters, this shows us that we cannot be complacent. We need to constantly stay ahead of trends – and never be too certain that we've got candidates sussed.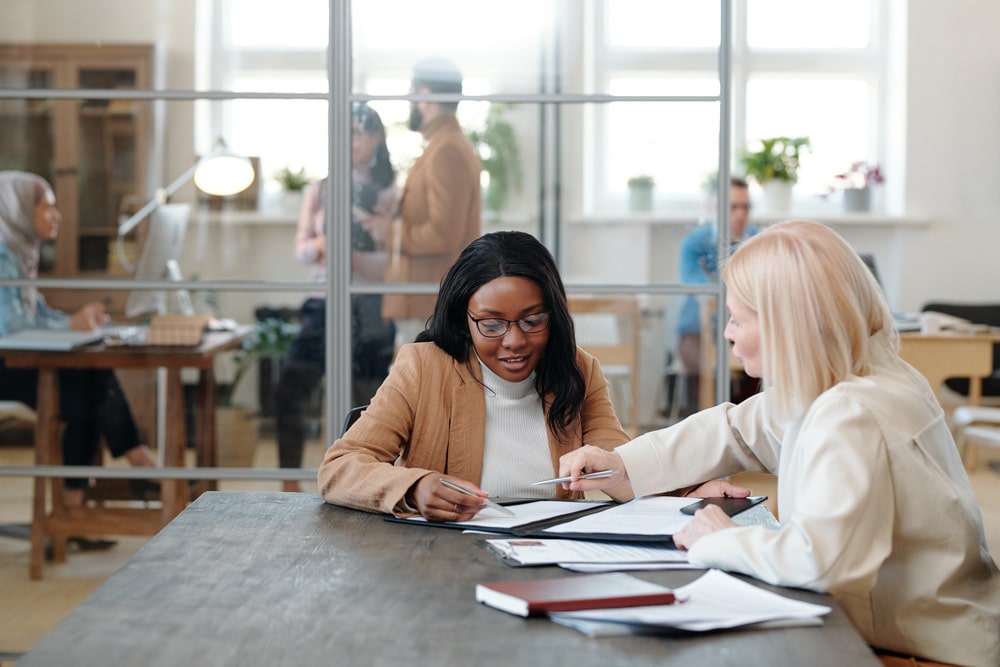 3. "Candidates" are not all the same
Along with a new set of demands, we've also seen candidates assert their individual needs. Those with specific responsibilities or requirements are far more vocal about asking for them, and this demonstrates the extent to which "template" roles are misguided.
Many employers have a habit of treating candidates as interchangeable. They have a set criteria for a particular role, and whoever they hire is expected to simply fit into that pre-existing mould.
But this approach is becoming obsolete. Job descriptions have to be far more flexible to accomodate candidates' specific requirements. And companies that are too rigid are likely to lose out on the very best talent.
4. The application process is too complex
Throughout the pandemic, we've seen increasing attention paid to the length and difficulty of the hiring process. Companies expect too many interviews, often stringing candidates along for weeks before disappointing them.
As the power structure has flipped in favour of candidates, this has had to change. Businesses can no longer afford to force talent to jump through hoops – especially when the best candidates are generally the least likely to acquiesce to those demands.
There is a larger lesson here: recruiters and businesses need to focus on designing better application processes. From advertising salaries transparently to reducing the amount of unpaid labour involved in the interview process, there needs to be a serious rethink of what we expect candidates to do in order to secure a position.
5. Pay isn't everything
Finally, the candidate-driven market has demonstrated that not everything can be fixed by offering more money. We've seen many industries offer outlandish signing-on bonuses, yet still struggle to fill roles. And for many, that has been a difficult realisation to make.
There is no question that better salaries entice employees. But a narrow focus on compensation can take away from equally important factors – such as benefits, work-life balance and a sense of purpose.
Moving forward, businesses will have to take this seriously. Rather than assuming staffing difficulties can be solved with money, they should focus their resources on improving the employee experience they offer. Because eventually, those efforts will pay for themselves.