US Working VISAs – Which One is For Me?
The US visa system can be very overwhelming and confusing. In this article we provide a summary of the different visa's you, as a recruiter, can consider when moving to the USA.
There is no one size fits all – do remember that!
The most important decision you or your employer will make is likely to be the immigration lawyers you use – they will advise you and your prospective employer on the best options for your personal situation. The choice of lawyer could be the difference between rejection or approval or 6 weeks process versus 6 months!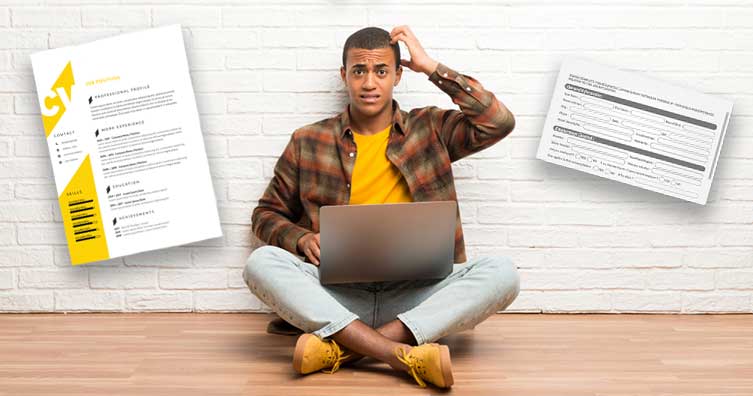 H-1B VISA
The H1B visa process is a lottery, which means you submit your application but you have no way of knowing if you will be selected and the odds are very low.
The H-1B lottery, is held every March. If selected, the company can file a petition for a start of employment in October the same year.
The H-1B visa is designed for professionals with a degree related to their proposed employment. The position will have to require a degree, too. Your education and experience will have to be evaluated to an equivalent of a US Bachelor's degree in Human Resources Management.
The company must pay the prevailing wage for the position, which is determined based on the location of the employment. The visa is issued initially for 3 years and can be renewed for another 3 years to a maximum of 6 years.
Since there are more applications than visa numbers available, the US government runs a lottery every March. In the past years, the chances of being selected have been 1:3 or 1:4, depending on the number of entries in the lottery. The current odds of being approved are 17%
Why chose an H1B?
Any nationality can apply – this is one huge advantage you don't need to be British or from a Treaty country with the USA.
You pay less upfront to lawyers, although the overall the cost is slightly more than an E2.
If you have a Masters degree from a US university you are more likely to get it
You can apply for a Green Card when on an H1B assuming you meet the criteria
Other things to consider
Spouses are not allowed on the H-1B
Approximate cost of the Visa – £7,000
E2 VISA – Specialised Employee
For E2 employee visa purposes, the proposed position must be either managerial or specialised.
The E2 is the most common visa we see for UK recruitment companies and recruiters moving to the USA.
It is only available to nationalities of a treaty country, which you can find here https://travel.state.gov/content/travel/en/us-visas/visa-information-resources/fees/treaty.html
Why chose an E2?
You have 3 plus years experience in the field you are applying for
It lasts for a 5 year period so you have more security than an H1B
There are no pay/wage stipulations, although a managerial level role is the easiest to apply for to ensure approval.
It is granted for a period of 5 years and can be renewed
Other things to consider
If you are married your spouse can go with you on the E2 visa
The business you are intending to work for has to be majority owned by a UK entity
You can, assuming you comply with the requirements, move from an E2 to a Green Card
Approximate cost – £5,000
Processing time – approximately 6 weeks
E3 Visa
Nationals of Australia have an E3 visa available to them, which is an equivalent to an H-1B without the yearly cap and lottery.
This category is reserved for Australians. They do not need to live in Australia.
L1 Visa
To qualify for the L1 Visa you have to have worked for a business for a continuous period of 12 months
This tends to be a managerial visa, although there is a specialised option for non managers which is the L1-B
The employee must have worked for the foreign (out of the US) entity in a managerial position for at least 12 consecutive months out of the last three years and should be traveling to the US to work in a managerial capacity for a related US entity (an affiliate or a subsidiary of the UK entity).
Why chose an L-1 visa?
You do not need a degree to apply
The visa is issued for up to 3 years, and can be renewed in two-year increments for a total of 7 years.
Your spouse can relocate with you on this Visa.
Other things to consider
Approximate cost – £7,000
For the expediated process – £9,000
Processing time: Premium processing takes 15 days and the normal process time is 6-10 weeks. 
J-1 Business Trainee Visa
If you have less than 3 years recruitment experience you can working visa in the USA through the J-1 visa.
This visa has maximum duration of 18 months.
Requirements are a degree from a foreign academic institution and at least one-year related work experience.
A J-1 Visa can be used by a business to bring on trainees
Other things to consider
Approximate cost – £6,500
Processing time: approximately 2 months.
FOR MORE INFORMATION GET IN TOUCH WITH US TODAY: HELLO@FIFTEENWEST.COM